In good hands at the medical center Imed19-privat
in Vienna Döbling
When it comes to your health: Imed19-privat
A place where you feel comfortable and where you can make use of the services of our private doctors in an elegant and modern atmosphere. In our medical center Imed19-privat, experts from different fields have come together to take care of your health together.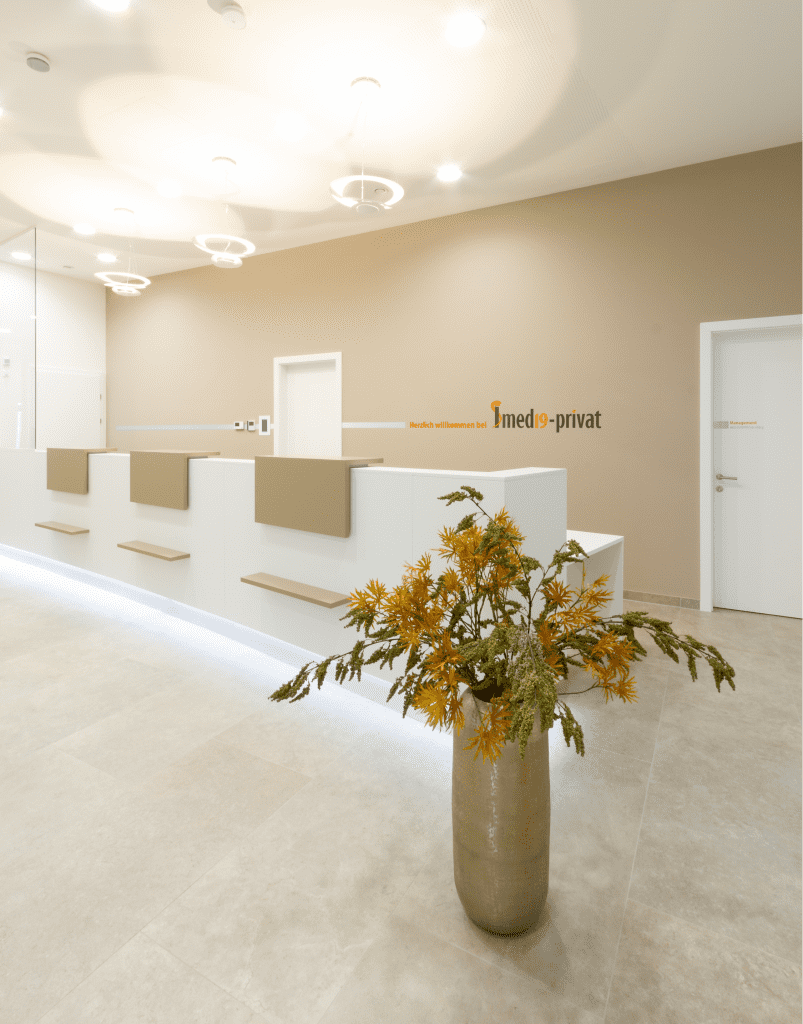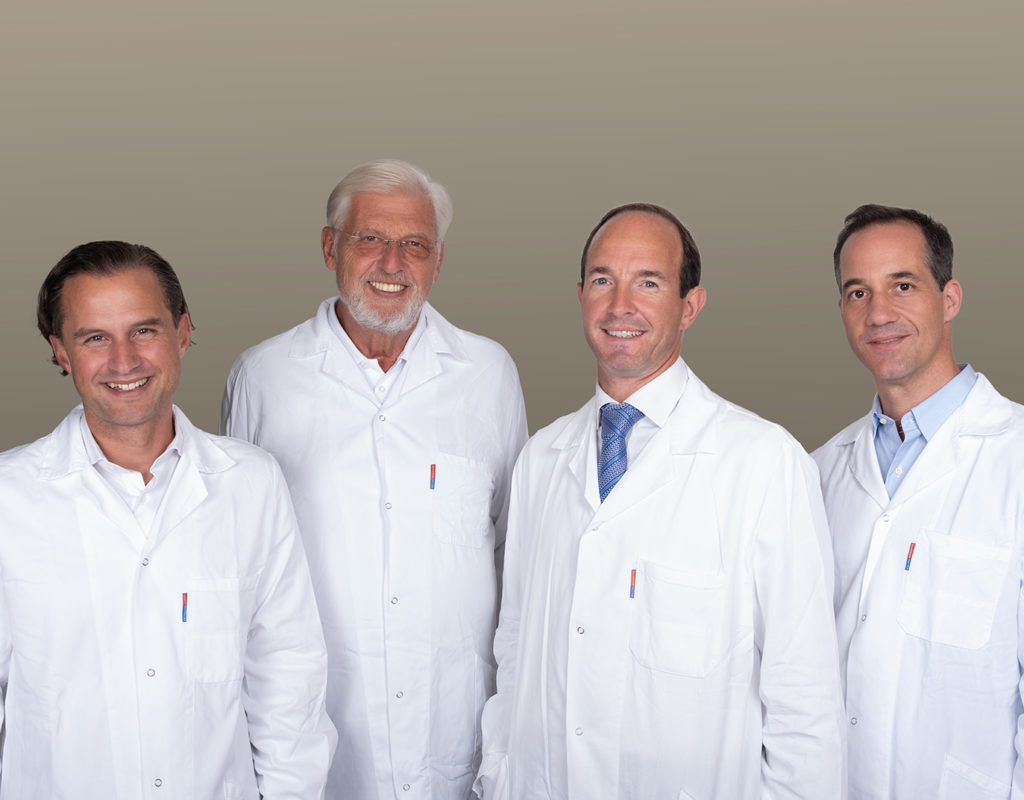 »Health is our most valuable asset. Let's keep it together.«
Private doctors
Filter according to medical speciality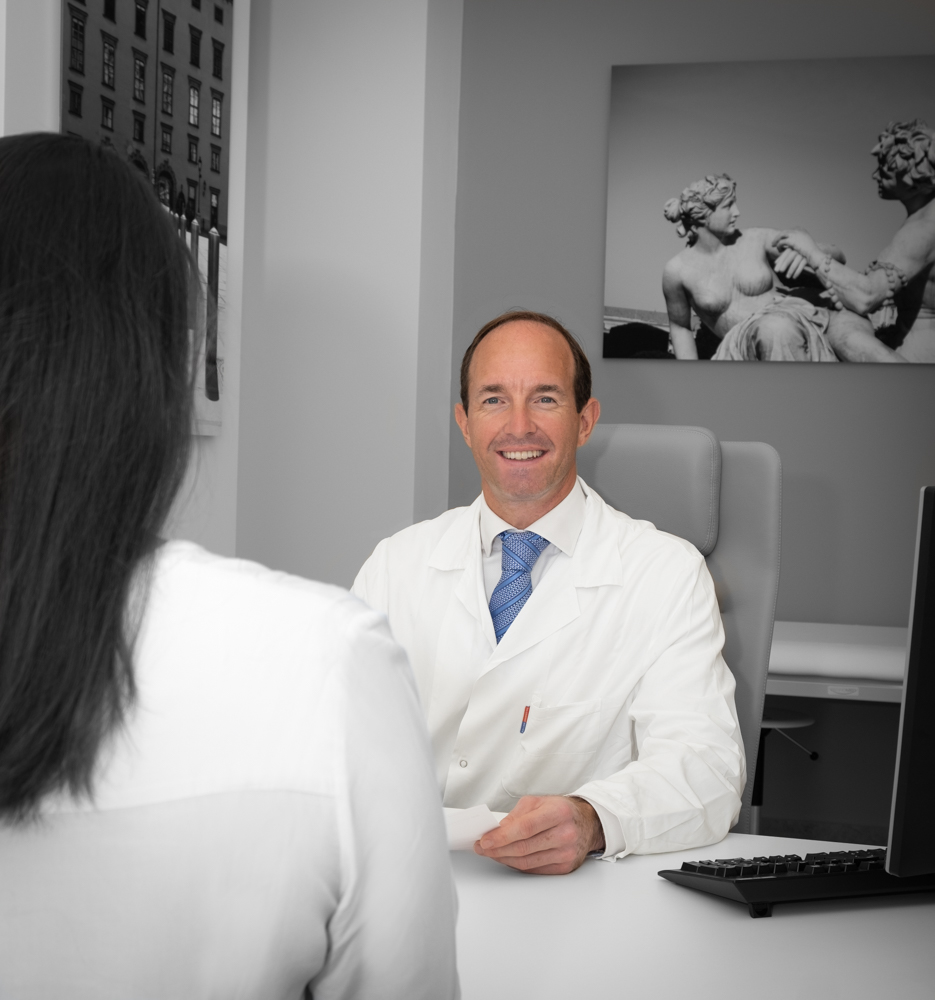 Take precautions!
With your individual private health check-up
A regular health check by our specialists helps to ensure your health. A detailed initial consultation is the basis for an individual assessment of your health risks.
Our location
Room for your private medical care
With us you can expect the best advice in an elegant and modern atmosphere. Bright rooms, noble materials and tasteful interior design ensure that you feel comfortable during your appointment in Imed19-privat.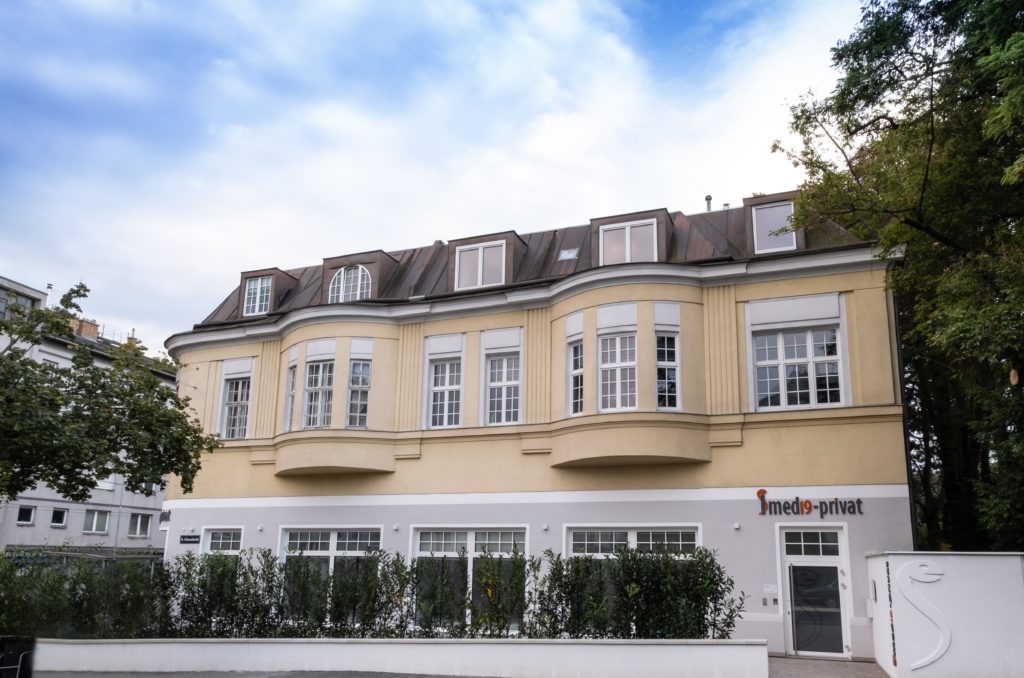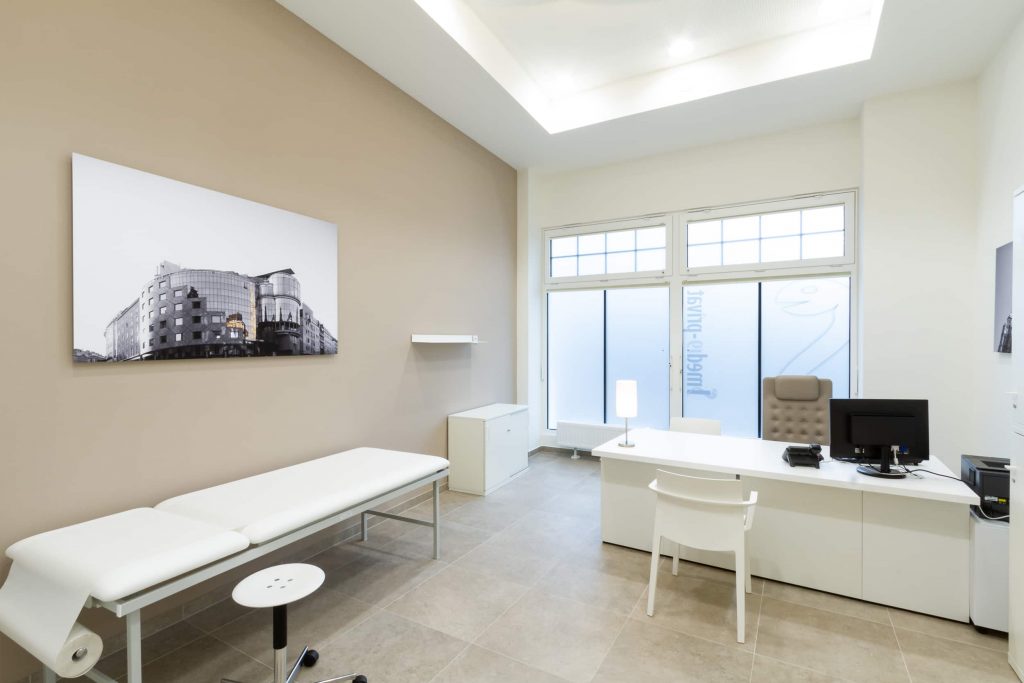 Facilities
In the four spacious treatment rooms of Imed19-privat, equipped with modern technology and in a pleasant ambience, you will be provided with professional and always up-to-date science with the highest standards.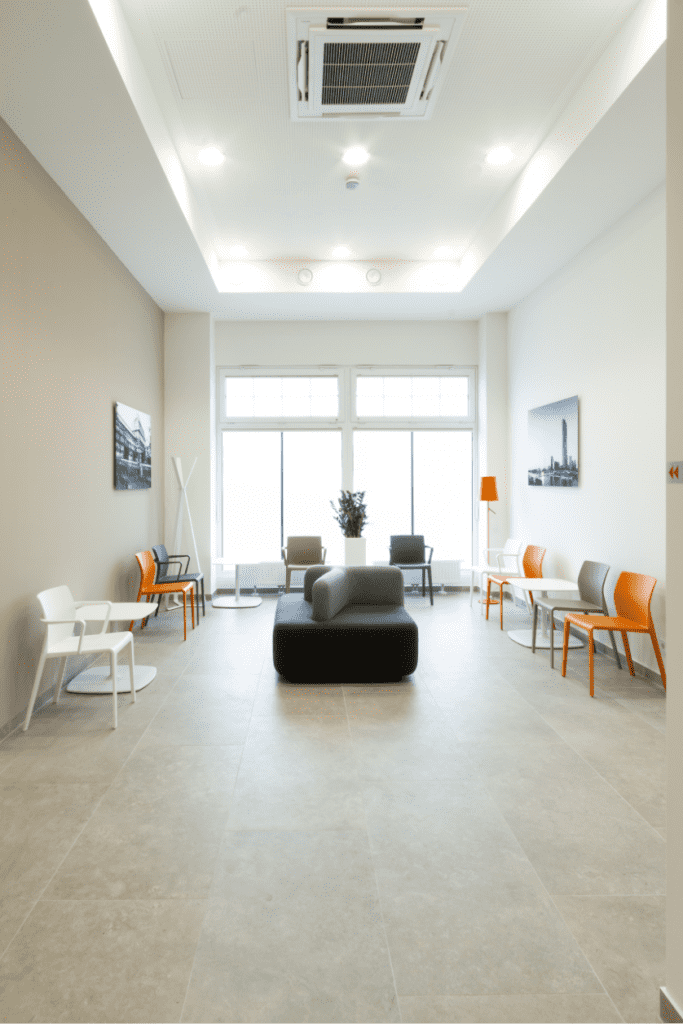 Historical
The atmospheric photographic impressions from Vienna by Cynthia Fischer remind us of the beautiful, historical city in which we live and convey comfort and tranquility – important steps on the way to healing.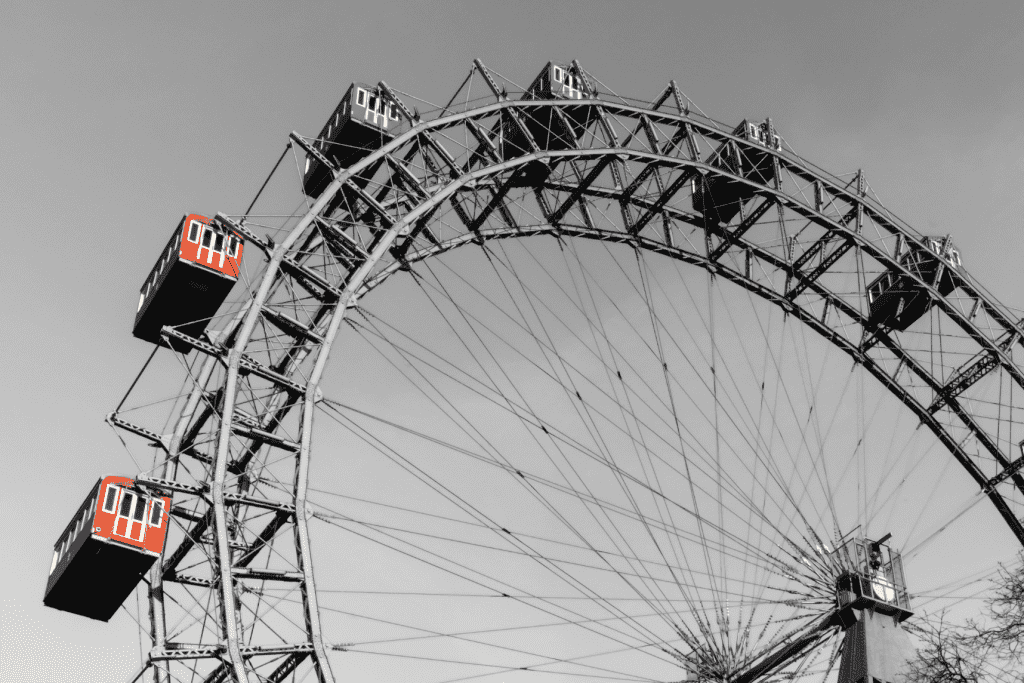 How to find us
How to get there:
Car : Parking in our patient parking lot directly on the opposite
Bus: 10A, 35A – Gatterburggasse station
Tram: 38 – Gatterburggasse station
Short-term parking zone 19th district: 9 a.m. – 7 p.m.
Our address
Chimanistraße 1
1190 Wien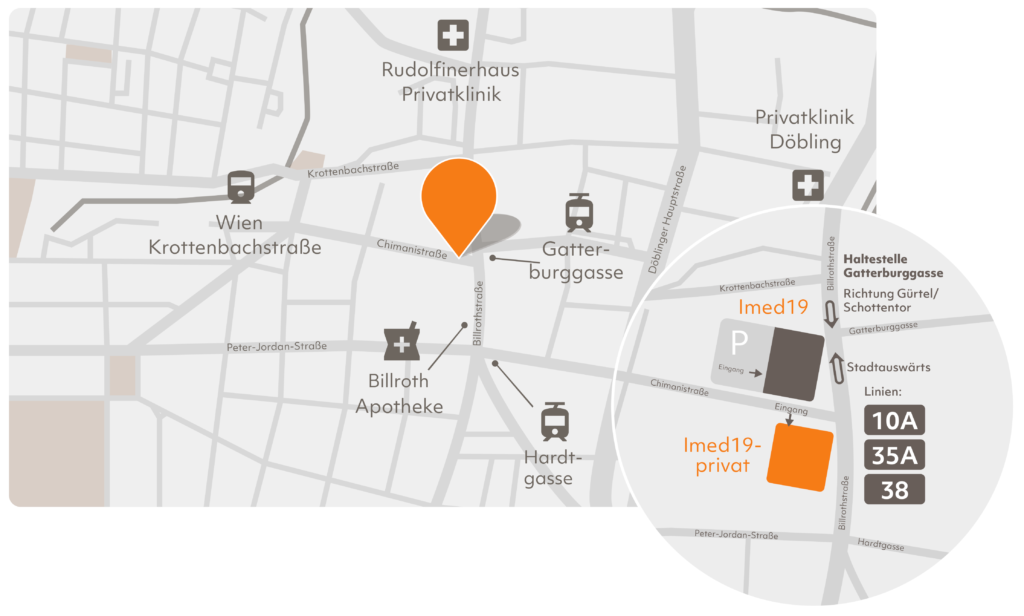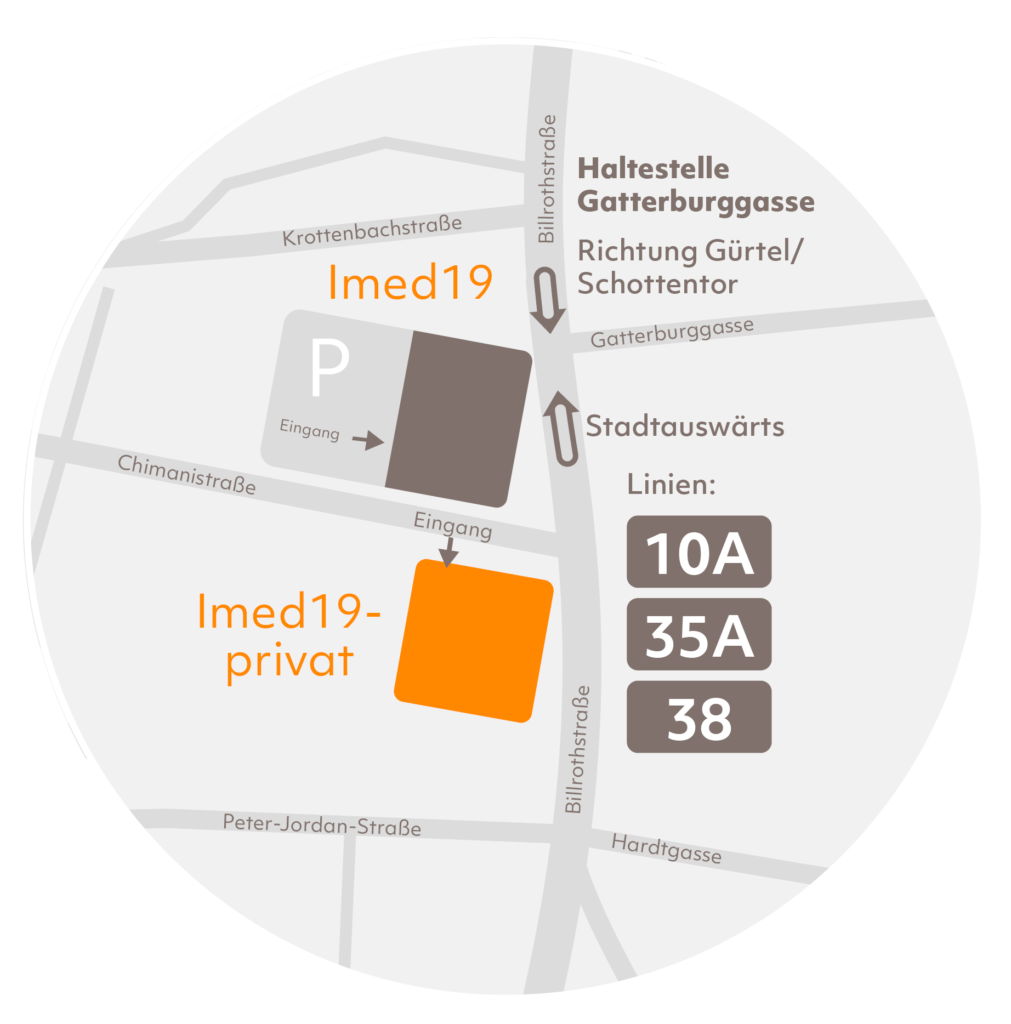 » With the doctors at Imed19-privat, I have found my individual treatment team.«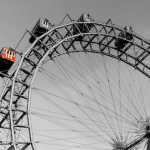 Imed19-privat Patient
Contact
Do you want to make an appointment with Imed19-privat or do you have any questions? Contact us – we look forward to a personal conversation with you!
Office hours:
Monday – Thursday 8 a.m. – 6 p.m., Friday 8 – 12 a.m.
Address:
Chimanistraße 1
1190 Vienna
Attention: We accept patients on Fridays until 2:30 p.m.
Call us:

Fax: +43 1 367 13 73-73